Journaling is a tool to help connect with who you are and create who you want to be.
Each and every one of us is equipped with an inner knowing to help us navigate life's changes and challenges. My Inspiration Studio was created as a vehicle to help you tap into that knowing utilizing journaling, coaching and self-connection as tools to support your growth process.
Studio founder Jonetta Moyo is a Coach, Facilitator, Personal Development Practitioner, and Journal Artist who has a passion for handcrafting journals and using journaling as a personal and professional development tool.
Jonetta's methodology is based on the belief that there is wisdom in knowing your strengths, clarity in establishing your values and success in utilizing your gifts. When we better relate and communicate with ourselves we can align our thoughts, understand our emotions and wisely choose our actions. This level of self-awareness allows us to show up authentically, act purposefully and move forward with intention.
Jonetta has created various journal-based experiences to provide support, guidance, and understanding throughout the journey we call life. Self-Guided Experiences were curated to help individuals cultivate a journaling practice that incorporates a variety of modalities and experiential activities and is relatable to life's everyday occurrences. In addition to Self Guided Experiences, Jonetta provides personal and professional development support via coaching and facilitation for individuals, businesses, educational institutions, and organizations.
Jonetta's proprietary framework, journal@WORK™, is based on the theory of self-awareness through journaling. It is designed to help discover your inner thoughts and emotions and connect them to how you show up in different aspects of your life.
Data-driven Methods
Studies show that journaling has many benefits, including reducing depression and anxiety, boosting immune function, trauma recovery, improving memory function, managing stress, and cultivating gratitude.
Easy start, easy go.
Jonetta's journaling practices are easy to understand, implement, and are widely applicable across multiple disciplines.
The benefits are tangible and ongoing.
Jonetta's clients walk away with long-lasting, readily available tools to support their mental and emotional health and overall well-being.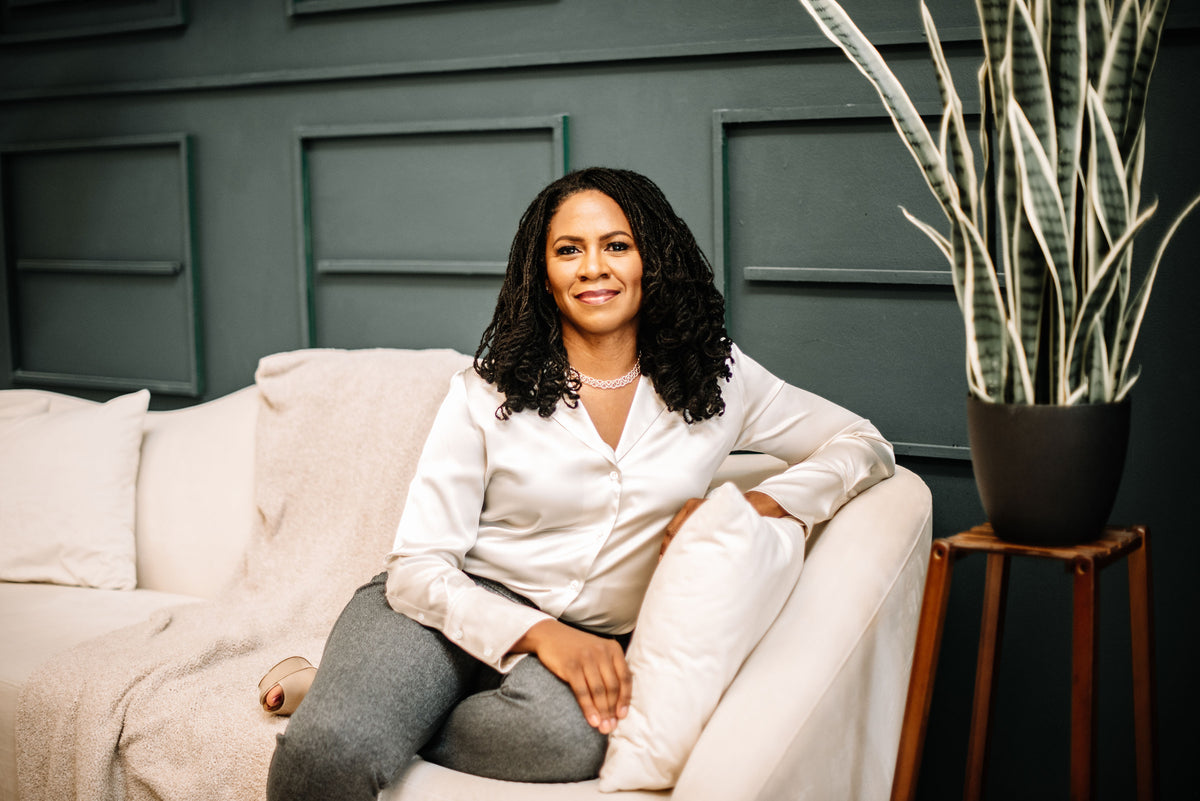 Professional Credentials & Associations

Bachelor of Science, Education, New Mexico State University (NMSU)
Master of Arts, Educational Management & Development, NMSU
Certified Professional Coach, Fowler Wainwright International (FWI)
Certified Group Leader Coach, FWI
Gallup-Certified Strengths Coach
Certified Transformational Facilitator -Evók Life
Certified Breathwork Coach, Yoga Body
From Jonetta
Whether you are preparing for a life change or change is already occurring, I want you to be supported throughout the journey. Foremost, I consider myself a Personal Development Practitioner because I am actively engaged in sharing, teaching, and guiding individuals in the significance of personal development. I am a Certified Coach, Transformational Facilitator, and self-taught artist, and I have been sharing my gifts primarily in the Metro Atlanta area for more than 20 years. 
People and their stories inspire me. Whether it is a story of challenge and triumph, love and loss, journey or destination, I am enchanted by the stories that make each person unique. 
My passions are simple: to create and to help. I chose a path that engaged me in assisting people in developing and nurturing the chapters of their stories. A Bachelor's degree in Education and a Master's degree in Educational Management with a focus on Counseling, Educational Psychology prepared me to serve as a University Administrator on multiple college campuses and allowed me to advise, guide, and assist in developing leadership and life skills for some of America's brightest young adults. 
My creative passion bloomed when I opened my stationery design business in 2002. After four years in business, I began to crave something different. I wanted to continue designing with paper, but was searching for something more fulfilling.
The writings of a civil rights icon and the written words left behind after the death of a loved one brought me clarity and inspiration, and I began to make journals. My passion for paper evolved, along with my knowledge of myself and my future vision. It wasn't long before I fully accepted what I already knew – my passion wasn't only about creating a beautiful journal, but also helping others to discover what journaling could do for them. With great pride and purpose, that would become my mission.
To validate this passion and further my knowledge, I have received certifications in Coaching, Group Facilitation, Visualization, and Breathwork, and I have continued to explore journaling as a tool for personal development, self-awareness, and well-being. 
With clarity and confidence, I've created a passion-filled business that allows me to do what I love and share the beauty and magic of journaling in a mindful and deliciously fulfilling way.
Join me and seek inspiration in all that you do and be inspired by all that you are. 
Warmly,